Investorinsider

>

Business Tips

>

Investments

>

Stocks

>

Episode #249: Ben Savage, Clocktower Technology Ventures "Financial Services Has Had A Smaller Share Of Venture Capital Dollars Pointed At It…Since The Inception Of The Venture Capital Industry"
Episode #249: Ben Savage, Clocktower Technology Ventures "Financial Services Has Had A Smaller Share Of Venture Capital Dollars Pointed At It…Since The Inception Of The Venture Capital Industry"
Episode #249: Ben Savage, Clocktower Technology Ventures "Financial Services Has Had A Smaller Share Of Venture Capital Dollars Pointed At It…Since The Inception Of The Venture Capital Industry"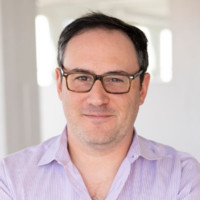 Guest: As Partner, Ben Savage manages Clocktower Technology Ventures and is responsible for all of Clocktower Group's private market activities.
Date Recorded: 9/2/2020
Sponsor: Ikon Pass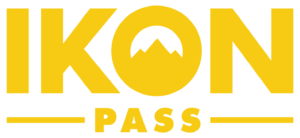 Run-Time: 1:29:24
To listen to Episode #249 on iTunes, click here
To listen to Episode #249 on Stitcher, click here
To listen to Episode #249 on Pocket Casts, click here
To listen to Episode #249 on Google Play, click here
To stream Episode #249, click here
Comments or suggestions? Email us Feedback@TheMebFaberShow.com or call us to leave a voicemail at 323 834 9159
Interested in sponsoring an episode? Email Justin at jb@cambriainvestments.com
Summary: In episode 249 we welcome our guest, Ben Savage, Partner at Clocktower Technology Ventures. In today's episode, we're diving into VC and innovation in the financial services industry.
Ben has had an interesting path, and having spent some time at Bridgewater along the way, we spend a bit of time on high level thoughts about investing, allocation, and risk parity strategies.
We get into the heart of what Clocktower Technology Ventures is all about. We talk about the small allocation of venture capital dollars financial services industry has received relative to tech and life sciences, and get the lowdown on why this pocket of the startup world is so compelling. We even get the rundown on a couple of portfolio investments, and what makes them so exciting.
All this and more in episode 249 with Clocktower Technology Ventures' Ben Savage.
Links from the Episode:
0:40 – Sponsor: Ikon Pass
1:12 – Intro
2:16 – Welcome to our guest, Ben Savage
3:52 – Ben's background and migration to the west coast
7:51 – Inside the House of Money: Top Hedge Fund Traders on Profiting in the Global Markets (Drobny)
8:05 – Overview of risk parity investing philosophy
10:45 – Right way and wrong ways to invest
15:15 – Investing in bonds
20:38 – Clocktower
23:51 – Macro focus of Clocktower
26:20 – How Clocktower sources funds
27:31 – Mood of the macro community today
30:45 – Overview of Clocktower Technology Ventures fintech investments
36:20 – Why there is room for investment and innovation in fintech
44:30 – Why certain companies/industry don't need to focus on a shiny new app
49:01 – Themes in financial services Clocktower finds interesting
54:32 – Landed
1:03:17 – Traditional lenders competing with Landed
1:07:21 – Another investment they are excited about – M1
1:12:28 – Best idea right now
1:23:53 – Most memorable investment
1:28:22 – Best way to connect: Clocktower Ventures; LinkedIn
Transcript of Episode 249:
Coming soon.
Almost certainly, according to experts. Fans — and that's most of us — have an emotional and sentimental attachment to...